A special event held as part of the annual OSCE meeting in Warsaw was dedicated to the problems of religious freedom in the territories of Ukrainian Crimea and Donbas occupied by Russia.
The side event, organized on September 19, 2019, by the Centre for Civil Liberties in partnership with the Institute for Religious Freedom, was attended by diplomats from OSCE member states, religious leaders, and human rights activists.
Information about hardships faced by Ukrainian believers of various denominations in Crimea and Donbas (Donetsk and Luhansk regions) following the Russian occupation was presented by Archbishop Yevstratiy (Zorya), Deputy Head of the Department of External Church Relations of the Orthodox Church of Ukraine, a representative at the international European institutions; Lilia Hemendzhy, lawyer, an advocate of Crimean Tatars arrested for political reasons in Crimea; Vitaly Ponomarev, head of the program of the "Memorial" Russian Human Rights Centre; and Oleksandra Romantsova, Executive Director of the Centre for Civil Liberties.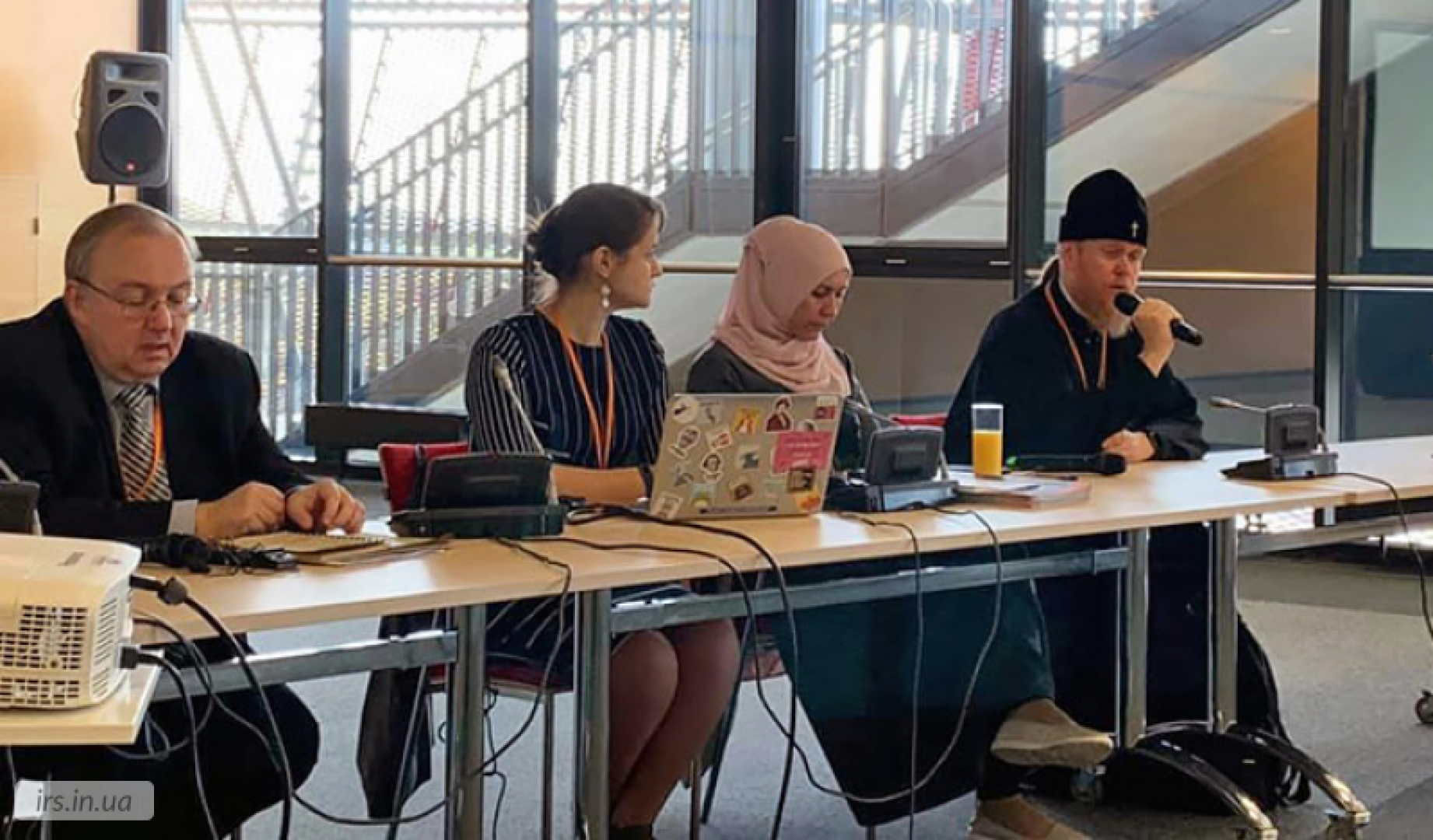 The lack of proper international monitoring in Crimea and inaccessibility for human rights organizations, especially in the occupied territories of the Donetsk and Luhansk Oblasts, breeds impunity in the occupying power which is accountable to no one for its numerous crimes on the grounds of religion. This encourages Russian authorities in Crimea and Russia-supported illegal military formations in Eastern Ukraine to continue their violence against believers and religious minorities.
Human rights activists also noted that the recent daily reports by the OSCE Special Monitoring Mission to Ukraine (SMM) failed to mention even the most outrageous instances of religious persecution occurring throughout the military conflict area in Eastern Ukraine.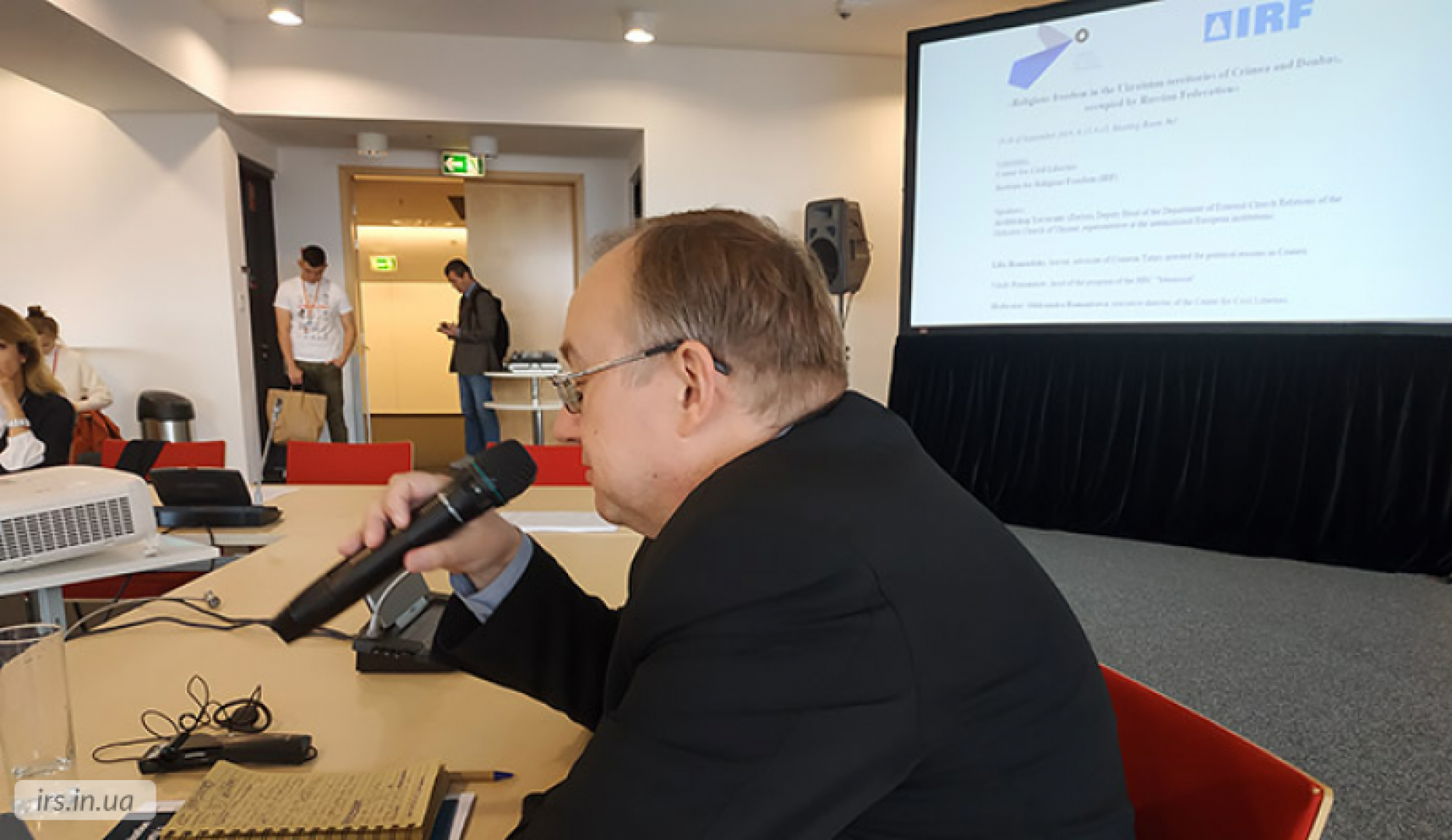 Event attendees urged the diplomats and OSCE structures, including ODIHR and SMM, to set up a comprehensive and impartial international monitoring of the status of freedom of religion or opinion, documenting and making public violations and crimes committed on the grounds of religion across the territories beyond the Ukrainian Government's control in the Donetsk and Luhansk Oblasts, as well as in the Russian-occupied Crimea.
During the event, human rights activists also presented the Resolution on religious freedom in the Ukrainian territories of Crimea and Donbas occupied by the Russian Federation, adopted by Religious Freedom Roundtable in Ukraine.
Photo credit: Oleksandra Romantsova