If previously priests on the occupied territories only received death threats, now religious leaders are tortured and killed – again, but on a scale far worse than in 2014.
This conclusion was reached by the authors of the report "Russian attacks on religious freedom in Ukraine," which the Institute for Religious Freedom presented on September 22, 2022. The presentation was attended by the report co-authors and religious figures of various denominations, who shared new data on the consequences of Russian aggression on the religious communities of Ukraine.
If previously Russian occupational authorities expelled Ukrainian believers from their churches and prayer houses, now Russia is destroying the spiritual heritage of Ukraine with missile attacks, shelling, and looting of religious buildings without justification by military necessity.
As a result, at least 270 religious buildings, spiritual educational institutions, and sacred sites (cemeteries, memorials, etc.) were ruined as a result of Russian aggression against Ukraine – they were completely destroyed or damaged.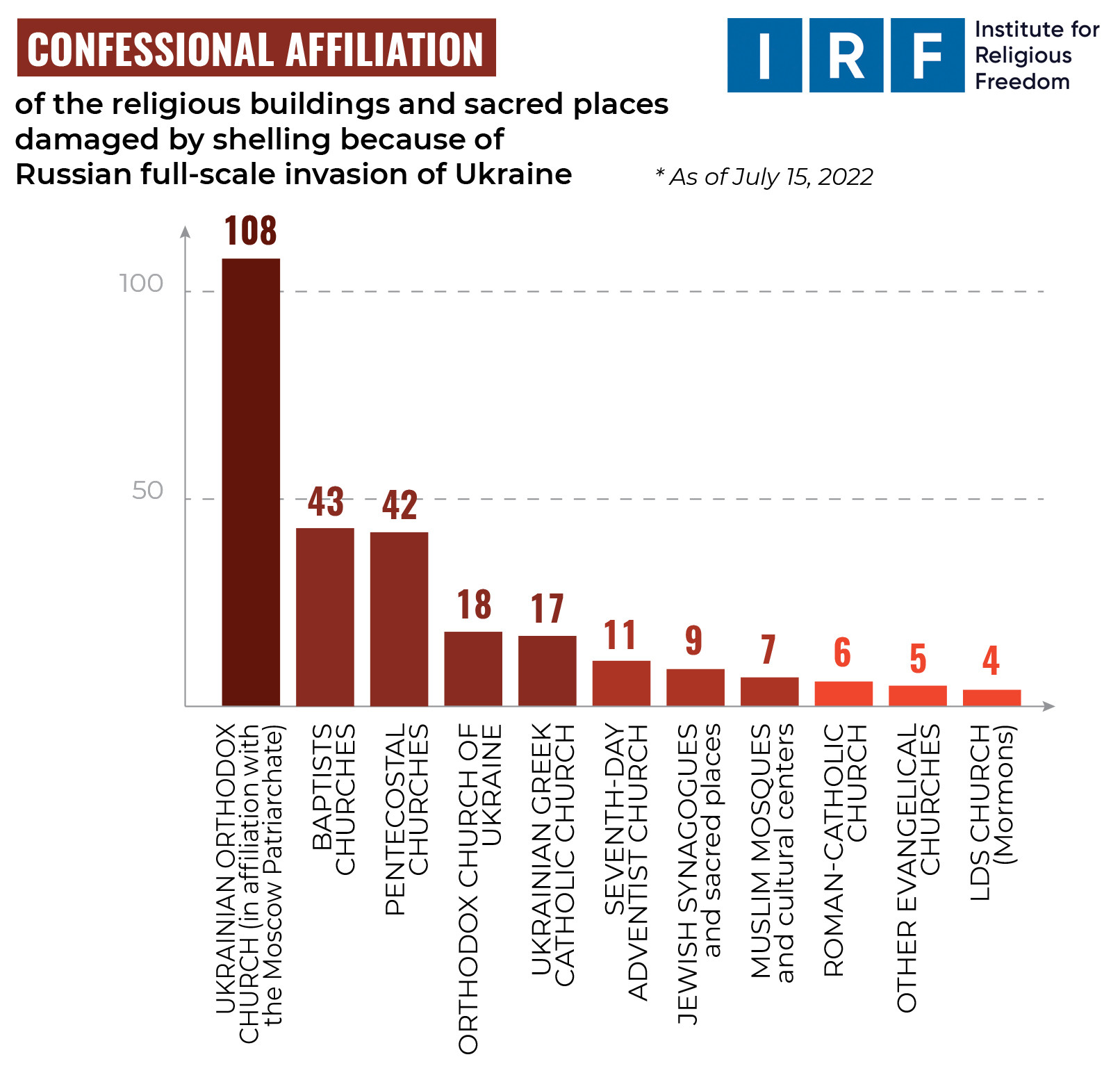 The largest number of churches, mosques, and synagogues was destroyed in Donetsk region (71), especially in the nearly totally destroyed city of Mariupol. Second in terms of the number of ruined religious buildings is Kyiv region (53), where frantic battles for the capital Kyiv took place. The war also caused large-scale destruction and damage to churches and houses of worship in Luhansk (40) and Kharkiv (39) regions.
Analysis of the confessional affiliation of the attacked religious buildings indicates that most of the churches and other church facilities impacted by Russian shelling (108) belong to the Ukrainian Orthodox Church (in affiliation with the Moscow Patriarchate).
The IRF report is available in electronic format
The summary of the IRF report can be downloaded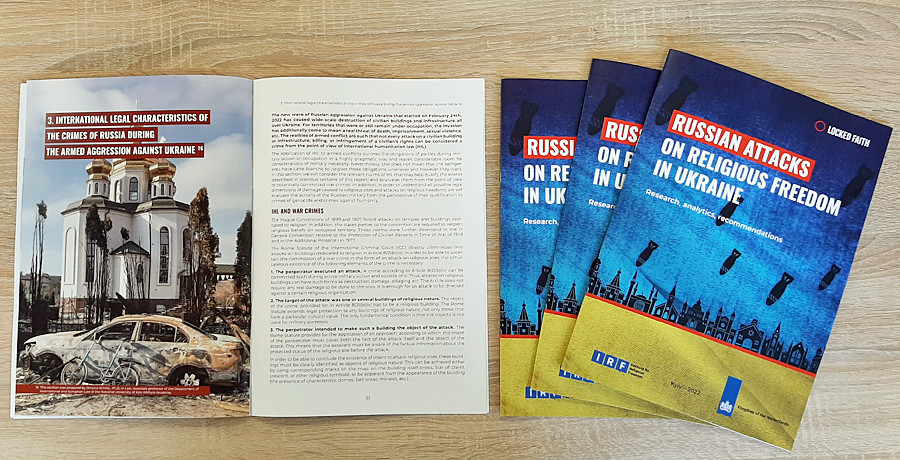 The IRF report contains QR codes and hyperlinks to videos with testimonies of affected religious figures and eyewitnesses of the events, which include English-language subtitles. The videos prepared by the IRF are available at this link: https://bit.ly/2022-IRF-video-testimonies
This IRF report covers the period of a new wave of Russian aggression against Ukraine from February 24 to July 15, 2022, and also contains an analysis of the state of religious freedom in the Ukrainian Crimean Peninsula occupied by Russia in 2014.
The Institute for Religious Freedom is implementing the Locked Faith Project with the support of the Embassy of the Kingdom of the Netherlands in Ukraine.
Infographics: Anna Bukovska